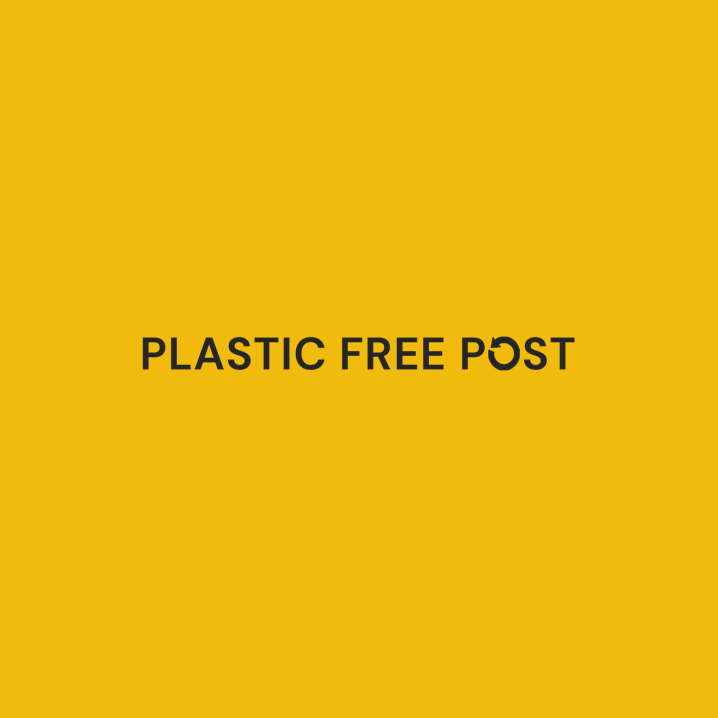 Dear Reader,

This week saw a raft of plastic policy announcements at the UN Ocean Conference in Lisbon. A new study reveals viruses can survive and stay infectious for up to three days by 'hitchhiking' on microplastics in freshwater. Indian waste management company, Banyan Nation, announced their unique recycling system produced over 300 million FMCG recycled bottles in the past year. The Conservative MP for Thornbury and Yate has called for kerbside collections of soft plastics across the UK. Metre-high wet wipe 'island' in the Thames prompts call for UK government ban.

As always, we hope you enjoy reading.

John Higginson
Editor-in-Chief
Plastic Free Post
UN Secretary General makes 'ocean emergency' rallying cry at Ocean Conference in Lisbon
WORLD leaders this week descended on Lisbon for the UN Ocean Conference. UN Secretary General Antonio Guterres declared an ocean emergency and called for drastic action to stem the plastic tide.

The conference has seen a raft of announcements by Governments worldwide on plastic policy. On Monday UK Environment Minister Rebecca Pow announced the creation of the UK Plastics Treaty Dialogues – a platform for organisations to feed into the UK's negotiations for the UN Global Treaty on Plastic.

This week also saw the Governments of Australia, Belgium, Kenya, Mexico, and Thailand announce their commitment to deliver measures designed to speed up the transition to a circular economy.
Read more here.
Microplastics health risk discovered in hitchhiking vomiting viruses
Viruses that cause vomiting and diarrhoea can remain infectious in freshwater by attaching to microplastics, according to research published in the journal Environmental Pollution.

Microplastics, which are defined as being less than 5mm long, are commonly found in both freshwater and seawater thanks to the widespread occurrence of plastic pollution. Eleven million metric tons of plastic waste are estimated to enter the ocean every year. Larger chunks of plastic are mechanically broken down into microplastic particles.

Microplastics are swiftly occupied by bacteria and viruses, which have long been hypothesized to last longer and travel further than free-floating microorganisms. The latest paper is the first formal quantification of human pathogens residing on microplastics.
Read more here.
Hyderabad startup has recycled tonnes of plastic waste into 300 million FMCG Bottles
Banyan Nation, a Hyderabad-based vertically integrated plastic recycling company, recently announced that they produced over 300 million FMCG bottles from recycled plastic in the past year for major clients like Hindustan Unilever, Shell, HPCL and Reckitt.

In India where plastic recycling is still largely confined to a fragmented informal sector and tonnes of waste end up in landfills, Banyan Nation has designed a unique system which allows them to collect plastic waste in vast quantities and produce premium-quality recycled polyolefin plastics (PE and PP). This is used in quality packaging applications such as shampoo, detergent and lotion bottles. The venture sources raw plastic waste using its proprietary technology platform which integrates thousands of workers in the informal sector into its supply chain.
Read more here.
MPs call for kerbside collections of soft plastics
The Conservative MP for Thornbury and Yate has called for the introduction of kerbside collections for 'soft plastics' "in South Gloucestershire and across the country".

Luke Hall issued his plea during a debate in the House of Commons this week, where he described lightweight soft plastics such as crisp packets, bread bags and chocolate wrappers as "one of the most common forms of recyclable plastics used in Britain".

Mr Hall added, "Good practice is happening, but in local authority areas such as South Gloucestershire, residents living in rural villages and those with limited mobility can find it difficult to access soft plastic recycling points, which are often located in towns and in hard-to-reach places."
Read more here.
Wet wipe 'island' in the Thames prompts call for ban
A metre-high mass of wet wipes on the banks of the Thames near Hammersmith, west London, has grown to the size of two tennis courts, according to sonar and laser scans of the riverbed.

About 90 per cent of the 11 billion wet wipes used every year in the UK contain plastic and these often end up in rivers and on beaches when flushed. Wet wipes also constitute around 90 per cent of the materials in "fatbergs", a build-up of grease and household waste that can block sewers and increase overflows into rivers, according to the water industry.

The Government is considering a ban on wet wipes containing plastic in a bid to cut the pollution caused by them being flushed down the lavatory.
Read more here.